Tax planning is important year round, particularly for self employed people and taxpayers who have sold stock or are planning to sell stock, and have capital gains to consider.

And, consider having us file your returns electronically this year. It's faster!

Our mission is to provide the highest quality accounting, tax, and financial management services to our clients in a diligent, professional, and friendly environment.

The hallmark of our business is the level of personal service that we have provided to our clients (in the area) for over thirty years. We look forward to helping you in all of your financial and tax-planning needs.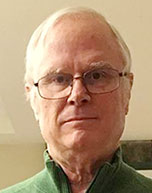 Member of



January 15 - 4th quarter estimated taxes due - personal and corporate

March 15 - Federal Corporate Income taxes due and some states

April 15 - personal income taxes due, 1st quarter estimated taxes due, Maryland Form 1, Personal Property Taxes, OR extensions

May 15 - Non profit tax returns due

June 15 - Extended Maryland Form 1, Personal Property Taxes due, 2nd quarter estimated corporate and personal income taxes due

July 31 - Pension plan tax returns due

September 15 - Extended Corporate tax returns due, 3 quarter estimated taxes due

October 15 - Extended personal income taxes due