SMALL BUSINESS- Income Tax Preparation, Accounting and Consulting
Federal and State tax preparation for corporations, including Subchapter S, C corporations and partnerships, both multi-state and individual states, and required K-1's. Electronic filing available.


Bookkeeping and accounting services tailored to client's needs. Includes Accounts Payable and Accounts Receivable processing, payroll, and checkbook reconciliation.


Financial statement preparation including monthly, quarterly or annual closings.


Write-up work in preparation for outside audits.


Tax Planning for small business.


Small business pension consultation including use of small business pension plans designed to provides owners with optimal tax deferment options.


Preparation of Personal Property tax returns including Maryland Form 1. Other state property and franchise tax returns prepared as needed.


Installation of client accounting systems using One-write, Quick Books and Peachtree.


Assist operations by providing financial consulting required for electronic data interchange (EDI) installations.


Consulting to insure compliance with Federal Acquisition Regulations (FARs) and with the regulations of the Defense Contract Audit Agency (DCAA).


Use of Timeline and other project management software to assist in managing longer term projects.


Assistance in the introduction of Total Quality Management (TQM) into accounting and administrative operations.


Expertise to assist not-for-profit organizations in their book keeping, tax filings and other operational needs.


Assistance in the negotiation of bank loans or leases.

HOME OWNER'S ASSOCIATIONS (HOA)- taxes and accounting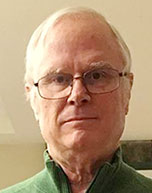 Member of



January 15 - 4th quarter estimated taxes due - personal and corporate

March 15 - Federal Corporate Income taxes due and some states

April 15 - personal income taxes due, 1st quarter estimated taxes due, Maryland Form 1, Personal Property Taxes, OR extensions

May 15 - Non profit tax returns due

June 15 - Extended Maryland Form 1, Personal Property Taxes due, 2nd quarter estimated corporate and personal income taxes due

July 31 - Pension plan tax returns due

September 15 - Extended Corporate tax returns due, 3 quarter estimated taxes due

October 15 - Extended personal income taxes due